California Pony Cars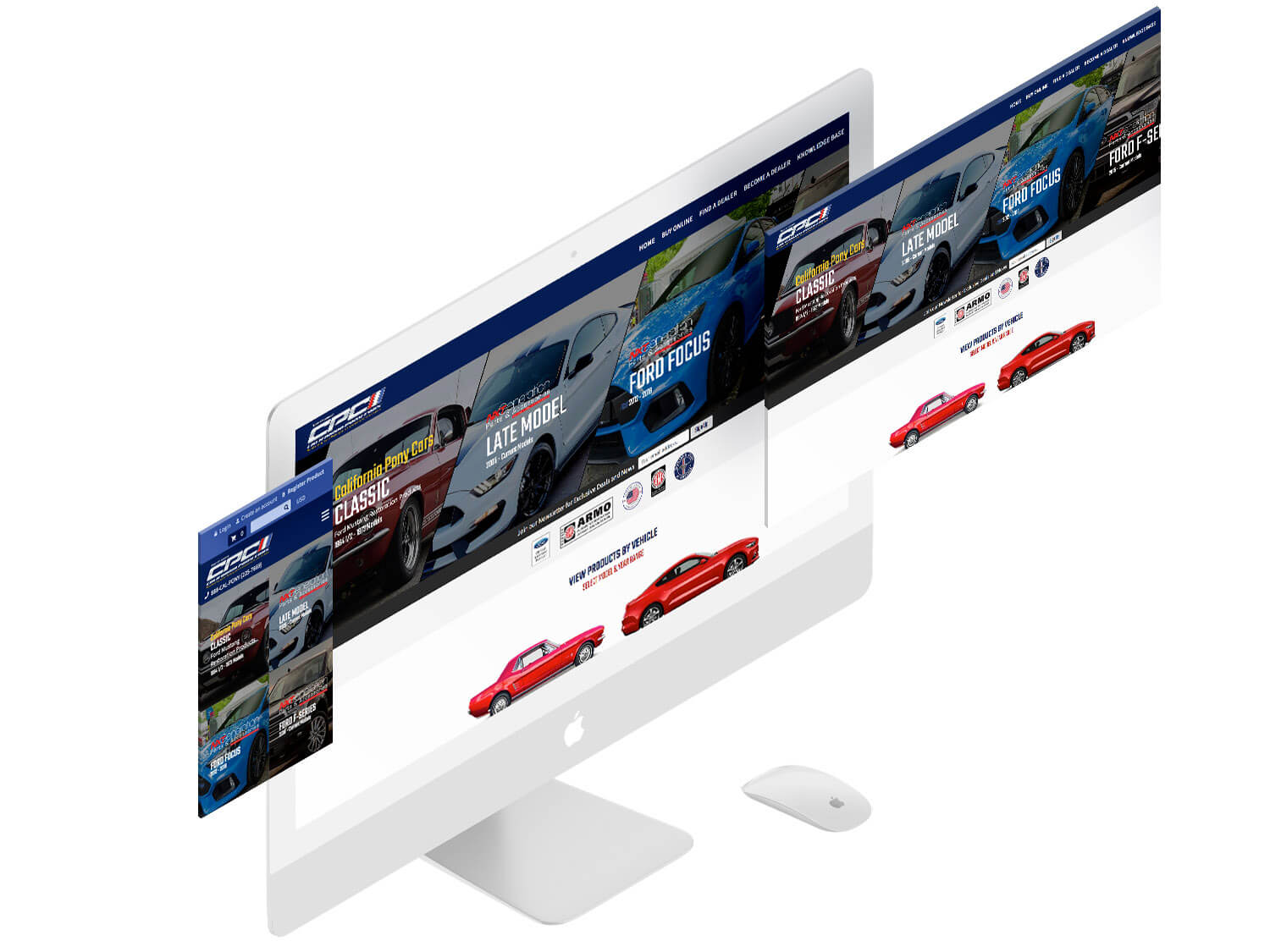 HIGHLIGHTS
• Custom-made Shopify Website made from scratch
• Exclusive Dealer Login with Quantity Price Breaks
• Find a Dealer Map
• Instagram Feed Integration

THE CHALLENGE
California Pony Cars (CPC) is a manufacturer and supplier of premium, American-made parts for classic and late-model Ford Mustangs, Ford F-Series trucks, and the Ford Focus. They had an immaculate reputation in their industry and were well known by their distributors and with car enthusiasts around the world. They had a website that was nearly 10 years old and needed a modern aesthetic with an improved User Experience and User Interface that their distributors and customers were used to.
THE SOLUTION
Since CPC had a narrow scope of Ford Model products that it sold, it allowed us to emphasize them prominently on the homepage above the fold. This made it easier for visitors to find exactly what they were looking for, and improved conversions. We also chose Shopify as the website platform due to ease of use, speed, and scalability for E-Commerce websites. There were also customized solutions that CPC needed which Shopify facilitated.
THE RESULTS
We enjoyed creating this website, as some of our staff members are car enthusiasts too! We created a mobile-friendly, fast, and secure website that was on-brand with the CPC name. Immediately upon launching the new website, traffic, revenue, and returning visitors improved.